Kristen Stewart Is Ready to Propose to Her Girlfriend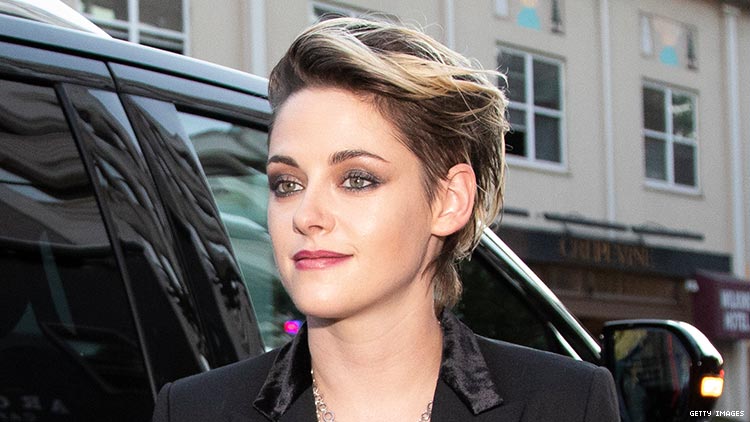 Kristen Stewart's favorite Beyoncé song must be "Single Ladies" because she likes it and she's gonna put a ring on it. After only a few months of dating, the Charlie Angels star says she "can't fucking wait" to propose to her girlfriend, Dylan Meyer.
While talking to Howard Stern on his Sirius XM radio show, Stewart said that while she's only been with Meyer since August, she's sure her partner is the one. "I want to be, like, sort of somewhat reasonable about it, but I think good things happen fast," she admitted. While she wouldn't reveal how she plans to propose, she said she's got a few ideas. This being Kristen Stewart, who only in recent years has begun to open up to the public, it's safe to assume there are no flash mobs involved.
Stewart explained that her desire to enter holy matrimony isn't "tied to any weird convention... it's more just like, when you know you know." Stewart isn't interested in "kowtowing to a sort of patriarchal standard" but does want her love to be legally recognized.
The actress gushed that "it was like all bets were off" when she met Meyer. She said, "I met her years ago on a movie and I hadn't seen her in six years, and then she rocked up at a friend's birthday party, and I was like, 'Where have you been, and how have I not known you?' She's been living in L.A. alongside my life somehow but not ever converging." Their instant connection was "obvious," Stewart said, as they're "both scumbags" who "felt like trolls as kids.". "We're so similar but different," she explained. "She's a writer, she's brilliant."
Stern asked Stewart if she thought she'd marry Robert Pattinson when they were together, before the cheating scandal that rocked the world. She wasn't sure but said she's always been very invested in her romances. "Every relationship I've ever been in, I thought that was it," she confessed. "I've never really been the most casual person."
Do you hear that sound? It's the sound of lesbian hearts breaking across the globe.

Out
Tags: Kristen Stewart