Whitney Houston's alleged girlfriend Robyn Crawford breaks her silence on relationship with singer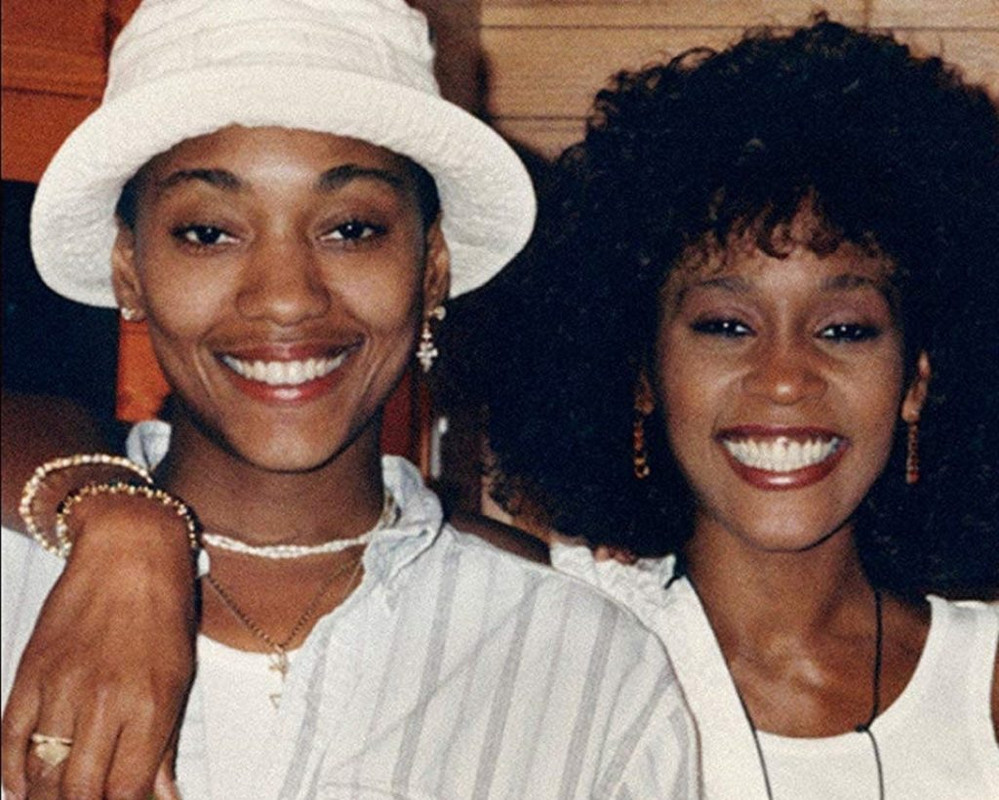 Alleged lovers, Robyn Crawford and Whitney Houston.



The alleged girlfriend of Whitney Houston, Robyn Crawford, will release a tell-all memoir on her relationship with the late singer next week.

Seven years after the singer's death Crawford's memoir, titled A Song for You: My Life with Whitney Houston, is set to be published by Penguin Random House on November 12.

The publisher previously said in a statement: "Since Whitney's death in 2012, Robyn has stayed out of the limelight and held the great joys, wild adventures, and hard truths of her life with Whitney close to her heart… In A Song for You, Robyn breaks her silence to share the moving and often complicated story of her life and relationship with Whitney."

The book promises to "set the record straight" on the their relationship, which started when they were teenagers and continued through Houston's marriage to Bobby Brown until her death in 2012.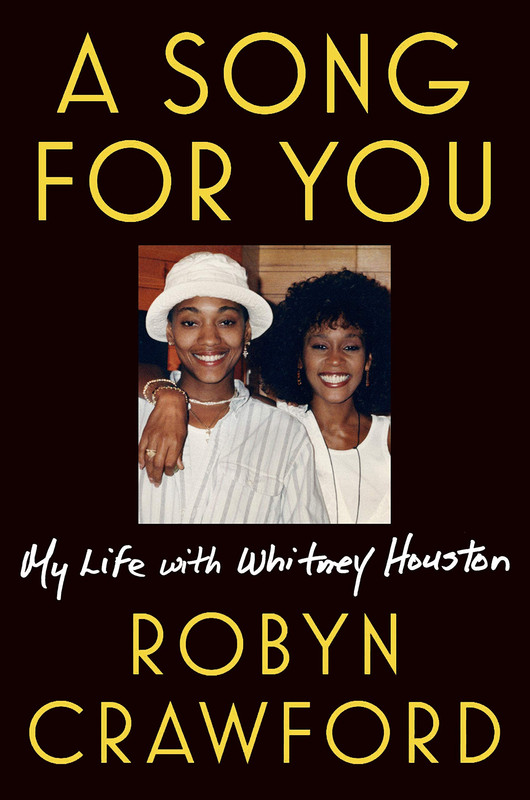 Robyn Crawford's book A Song For You will be released on November 12.


Brown, who faced allegations of violence towards his ex-wife, previously addressed rumours of a relationship between Houston and Crawford.
In 2016, he told US Weekly that Houston was bisexual, and added: "I really feel that if Robyn was accepted into Whitney's life [by others], Whitney would still be alive today."
Following her daughter's death, Houston's mother Cissy Houston told Oprah Winfrey that she would "absolutely" have had a problem with her daughter being gay.

However, Cissy recently did an interview with LGBT-affirming bishop Joseph Tolton during LGBT+ history month, which some think is proof that Crawford's book will confirm she had a romantic relationship with the singer.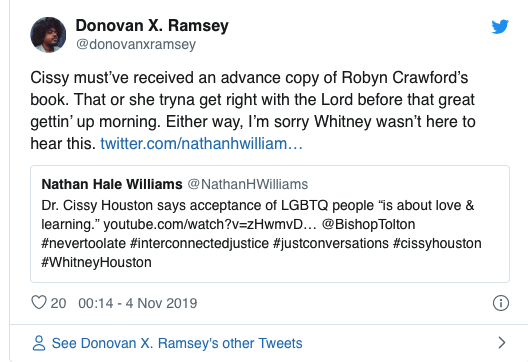 n the interview Houston's mother said the key to accepting a gay child was "love and learning".
She added: "There's so much hate out there now. Some of it has descended, but you've still got a lot of people who just hate."
One Twitter user wrote: "Cissy must've received an advance copy of Robyn Crawford 's book.
"That or she tryna get right with the Lord before that great gettin' up morning. Either way, I'm sorry Whitney wasn't here to hear this."
Crawford now lives in New Jersey with her wife and children.

pinknews
Tags: Whitney Houston,, Robyn Crawford