The two World Cup teams with the most out athletes are in the final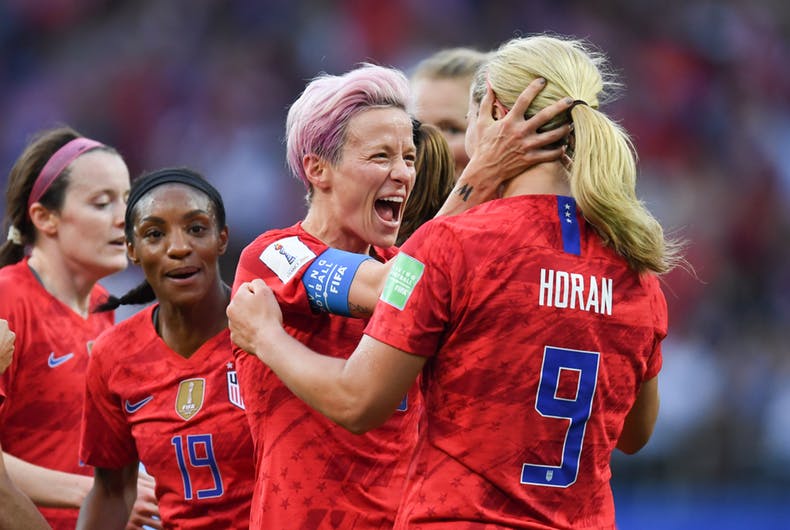 Megan Rapinoe of USA celebrates after scoring during the 2019 FIFA Women's World Cup France group F match between USA and Thailand




The U.S. and the Netherlands — the two teams with the highest number of out lesbian and bisexual players — will face off this Sunday in the 2019 FIFA Women's World Cup finals, lending credence to U.S. co-captain Megan Rapinoe's recent claim that, "You can't win a championship without gays on your team."

The U.S. and the Netherlands team both have five out players each, and the U.S. team also has an out coach, Jillian Ellis. Here's a quick rundown of each team's out players:
The U.S. Team
Adrianna Franch
Ashlyn Harris
Ali Krieger
Megan Rapinoe
The Netherlands Team
No matter who wins, the out players on the winning team will have successfully progressed through the world's most challenging soccer tournament during Pride month.
Rapinoe told the media, "For me, to be gay and fabulous during Pride Month at the World Cup is nice."
As Slate commented:


Tags: women's football, out lesbian, women's soccer