Anastasia Luna has released the music video for her song "Hourglass"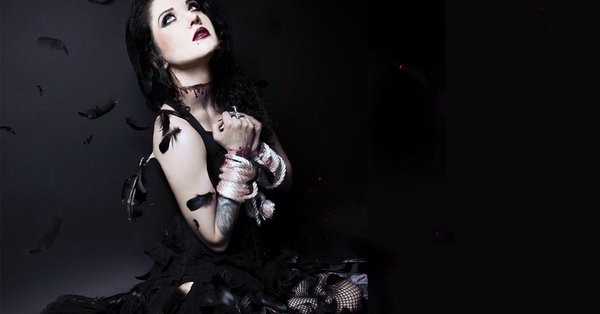 Anastasia Luna is a 27-year-old lesbian rock singer. Based in New York and originally from Russia, Anastasia spent her childhood in the family of dramatic theatre director and an opera singer. She studied classical music during the day while listening to rock at night.
"I was singing arias during the day and listening to rock music at night, there were just so many similarities between these two styles," she said.
Her song "Hourglass" was written when Anastasia felt frustrated by music, life, relationships,... This song is about trying to free ourselves from everything that holds us back.


Anastasia Luna pursues her career in rock metal, which is a challenge for a woman and even more for a lesbian.
"Being a woman in the metal world is already challenging, being a gay woman in the metal world is almost unheard of, but I've never really been in a 'closet,' so I'm not interested in hiding my sexuality," she says in an interview.
Her music sounds so new and fresh yet so familiar. Powerful rock vocals and crazy sounds of dubstep. Nothing like this has ever been created before.
Anastasia explains: "I didn't just want to be a rock singer, I wanted to merge different styles of music, dance and create something of my own."
It's a success! Here is the music video of "Hourglass":




lezbelib
Tags: lesbian artist