Japanese footballer Shiho Shimoyamada comes out as lesbian to inspire other LGBTQ athletes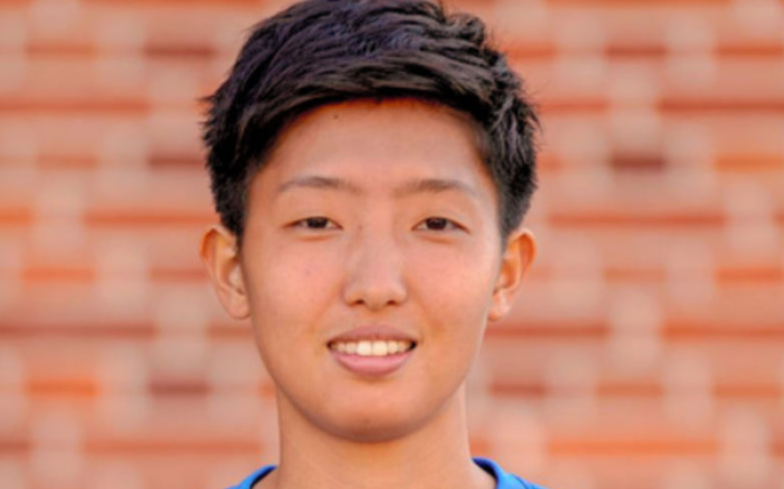 Shiho Shimoyamada plays for SV Meppen in the German Bundesliga.
Japanese footballer Shiho Shimoyamada has come out as lesbian ahead of the 2020 Tokyo Olympics to try and inspire other LGBTQ athletes.
Speaking to the Japanese newspaper, Asahi, she expressed disappointment in the lack of LGBTQ athletes in promotional materials, saying: "You don't see the face of a LGBT person. It will be powerful if an actual LGBT athlete sends a message."
Speaking about being LGBTQ in sport, she said: "Once you share your feelings with the company you keep, sports will become even more fun."
She also spoke of acceptance from both friends and teammates, saying: "They helped me to realize that I don't have to change, and it's OK to stay with the team and love the person I love. I felt relieved.
"They don't perceive an LGBT player as special. I can play just as a soccer player here, and I feel comfortable in such a relationship."
After coming out, Shimoyamada appeared in a video released by Pride House Tokyo, a safe place for LGBTQ athletes during the Olympics, and she shared some of her story.
"I knew since high school I was not attracted to men, but it wasn't until I met other soccer teammates who were not straight that I finally realised I could be who I was," she said.
"For those struggling, let's take a step forward together. I hope we can see someday soon an environment where we can all enjoy sports openly."
Tokyo is working to make the city free of anti-LGBTQ discrimination before the Olympic Games are held next year, however in the bill that went through parliament the measures were non-binding.
This led to concern among LGBTQ activists, with Soshi Matsuoka, saying: "While I thought it was a good move when I learned about the effort to enact the ordinance on the news, I felt uneasy because I couldn't tell whether the bill would include a discrimination ban or not."

Gaytimes
Tags: Coming Out