"Growing up gay in Poland is a completely different world"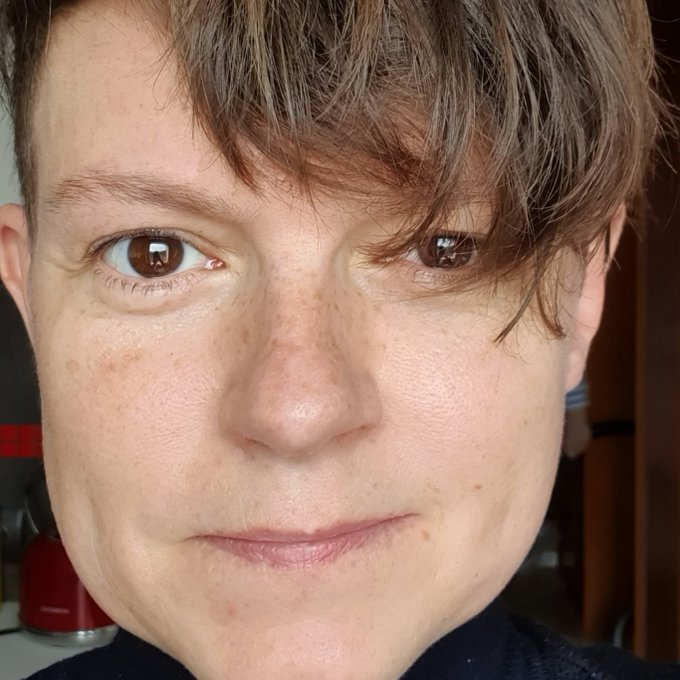 Leaving Poland, Maja was painfully aware that as an LGBTQ+ person it's too dangerous to hold hands with the person you love. Arriving in London, however, she straight away knew this was completely different. Then, landing a job in the middle of Soho, surrounded by people who were openly themselves, is a moment she describes as amazing.
Based on a friend's suggestion, Maja decided to relocate from Poland. Two weeks later, she packed up her life and jumped on a plane. It's a decision that may have seemed rushed, but she hasn't regretted it since, and this is, in part, thanks to the home she has found with the team at Soho House. Maja has now been a part of the Soho House team for six years, starting as a junior bartender she's moved her way up to become floor manager at Cafe Boheme.
"It's an amazing company. And we have diversity and inclusion managers in place so, if you do ever have a problem, there's someone to talk to and they will always help you. This also means it's more welcoming for our guests and members."
The acceptance she's always felt stems from being listened to and feeling comfortable to speak up when she thinks something should change. This is exactly why, when starting a new role at Greek Street, Maja decided to speak up about a change to the uniform. She had never felt comfortable wearing a dress. "If you want me here," Maja said, "I'm not going to work in a dress." This sparked conversations and meetings across the organisation, with them wanting to do their best for their employees but also making sure that they were fair to all. Two weeks later, a company-wide policy was announced, changing the rules around uniforms so that they were no longer gendered. "That was something huge for me. It was around two years ago. And from that point, the whole campaign of changing the women's uniform started."
Maja describes growing up in Poland as a completely different world. A world that has recently seen LGBTQ+-free zones pop up across the country and where discrimination is rife. As a teenager, she saw little representation of LGBTQ+ people, remembering the first time she saw RuPaul and Elton John on MTV as the only exposure to the existence of gay people.
However, she counts herself lucky for the acceptance and love she has always felt from her family. Coming out for Maja was never a big deal. She didn't have to sit down with her parents and explain it, they just understood and loved her unconditionally. "I have an amazing family. My mom, my aunt, even my grandma always cheered me on. I'm extremely lucky, especially in a country like [Poland]. It was just natural from one day to another, I brought someone home, and that's it. We never had [a] conversation because they're very open-minded. And that was a blessing."
She also considers herself very lucky to have her team at Soho House, who she describes as her family. Over the years, she's become very close to them and is grateful for the solace they provide. The accepting environment they create comes from the top and means they can better serve their customers. Another place she has found comfort is within basketball, after joining the Hackney Rebels in 2018. At first, she was simply eager to play but soon realized this was a team with an exceptional dedication to inclusivity. This creates a particularly special environment for all players to flourish and grow together.
"A big part of all [the] sessions are pronouns. Something that we do at the beginning of each meeting. This helps new team players to feel safe and understood. It is not only a team but also an amazing group of wonderful people helping the community. As our coach, Joseph, says, 'We bounce an orange ball up and down together, but this act can also be an extremely powerful tool for anti-racist, intersectional feminist, abolitionist, queer, community activism.'"
However, the past year of on and off lockdowns has not been ideal for basketball or hospitality. With bars and restaurants either shut or with restrictions in place, Maja – alongside thousands of others in the hospitality industry – found her life put on hold. The team at Soho House has managed to stay connected via Zoom calls. To Maja, this made all the difference. She explains how vital it has been for them to support each other, even when they couldn't physically be together. "It's the small things that you can keep you going and keep the bond with your team. We always stay in touch. Even if there's no update on announcements, we just call the team and ask them how everyone is doing. Even the smallest amount of contact is very important for everyone."
Maja is looking forward to the moment she is reunited with her team and they can welcome customers back. She's hopeful that, this summer, the hospitality industry will bounce back, and Soho House can be a place of celebration and acceptance for the LGBTQ+ community once again. Until then, she's spending time with her partner and grateful for the support they offer one another.
"It is a very challenging time for everyone staying at home, but I am lucky to be in a good place, focusing on family time, counting days to return to work and normal life. I can't wait for those restaurants, pubs, theatres, exhibitions to open so [my partner and I] can finally go out to celebrate our 4th anniversary together."
Whether you find community in a bar in Soho or on the basketball court, finding a space where you are free to be yourself is vital. Although the pandemic may have taken many of these physical spaces from the LGBTQ+ community, we will soon have them back and the need for safe spaces that we can share will be as strong as ever. If you choose to find such a place at Cafe Boheme in Soho, you may just find Maja there to welcome you.

Divamag