Elliot Page uses first Instagram post since coming out to rally support for vulnerable trans kids and adults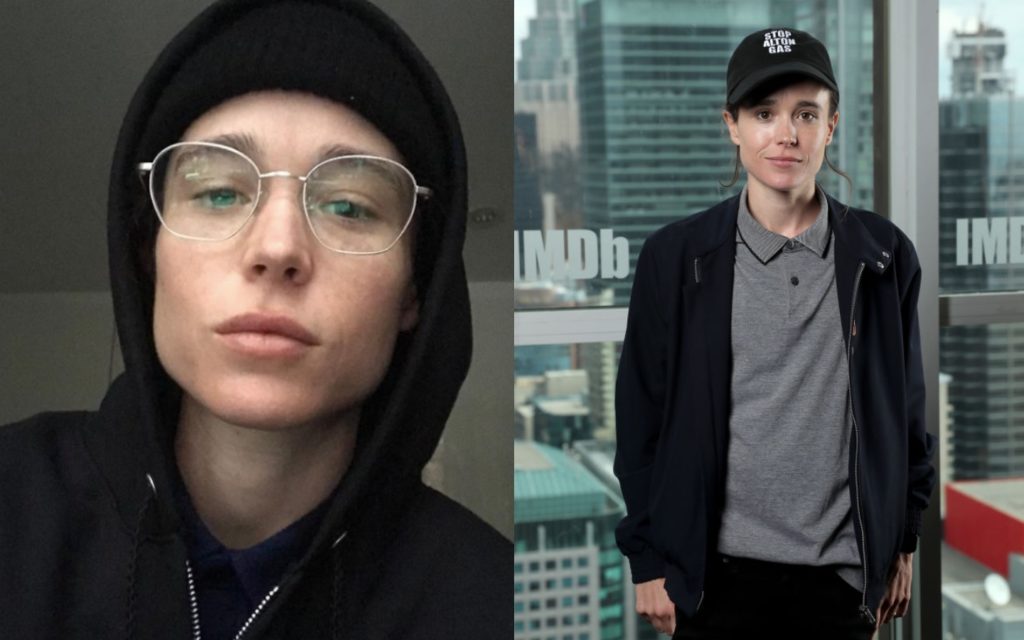 Elliot Page has thanked fans for the "love and support" he has received since coming out as trans in an emotional Instagam post.
The actor, who made his breakthrough in Juno, came out as trans on 1 December, sharing that his name is Elliot and that he would be using he/they pronouns going forward.


lmost three weeks on, the star has taken to Instagram to thank fans for their support.
"From the bottom of my heart, thank you," Page wrote.
"Your love and support has been the greatest gift. Stay safe. Be there for each other," he added.


Page went on to urge fans to donate to Transanta, an organisation that delivers gifts anonymously to trans youth in need, and to Trans Lifeline, a crisis hotline for trans people.
"See you in 2021. Xoxo Elliot," he closed out the post.
Elliot Page spoke of his 'joy' when he came out as transgender.
Elliot Page was met with a wave of love and support from LGBT+ people across the world when he came out as transgender.
In his emotional coming-out post, Page opened up about embracing his identity – and touched on the violence and discrimination faced by many trans people in their daily lives.
"I can't begin to express how remarkable it feels to finally love who I am enough to pursue my authentic self," he wrote.
"I've been endlessly inspired by so many in the trans community. Thank you for your courage, your generosity and ceaselessly working to make this world a more inclusive and compassionate place. I will offer whatever support I can and continue to strive for a more loving and equal society."
Asking for "patience" as he navigates his identity, Page addressed the "staggering" statistics of violence against trans people.
"My joy is real, but it is also fragile," he wrote.


The truth is, despite feeling profoundly happy right now and knowing how much privilege I carry, I am also scared.
"I'm scared of the invasiveness, the hate, the 'jokes' and of violence. To be clear, I am not trying to dampen a moment that is joyous and one that I celebrate, but I want to address the full picture."
Page went on to tell political leaders who have fought against trans rights that they have blood on their hands, adding: "You aren't being cancelled, you are hurting people. I am one of those people and we won't be silent in the face of your attacks."
Concluding the post, Page wrote: "I love that I am trans. And I love that I am queer. And the more I hold myself close and fully embrace who I am, the more I dream, the more my heart grows and the more I thrive."

pinknews
Tags: Trans, Ellen Page, elliot page