Nicole Conn Launches 'Nicole Conn Films Global (Ncfg)' A Global Destination Hub Dedicated To Showcasing Content For, By And About … Queer Women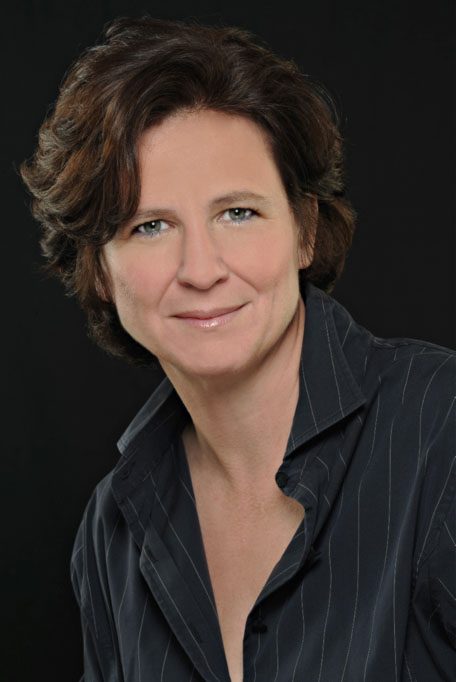 Award-winning filmmaker Nicole Conn is announcing the launch of NICOLE CONN FILMS GLOBAL (NCFG), the first ever global destination hub for all-things queer women media content.
Kicking off on June NCFG's mission is to provide a digital space where artists, creators and financial investors can come together to create, network and build partnerships to develop new entertainment projects.
Keeping women's cinema alive, Nicole Conn Films Global is an international group dedicated to the funding and supporting of women's narrative features as well as other queer content; documentaries, webisodes, etc. in the 21st Century.
While Hollywood has successfully released more queer-centric films the lack of women/lesbian representation is still a problem. NCFG is committed to producing quality and entertaining Feature Films, Documentaries and TV/Web Series made By, For & About Women and their complex lives.
Through its unique funding model, NCGF aims to keep Women's Lesbian Cinema alive and thriving, always building its library as well as inviting Membership Artists to be involved with films, specialized event & funding screenings or exhibitions.
"NCFG's concept is about rallying leaders in our LGBTQ+ entertainment community to work and collaborate together, "says Nicole Conn.
The philosophy behind the unique Hybrid Funding model is about affordability. It's designed so that queer women can look at their own particular circumstances and contribute something that is completely painless for them financially while also generating the opportunity to be involved in a real way that contributes to their own artistic dreams and visions.
Women from all over the globe will be able to submit their own scripts or other lesbian content so that NCFG can help pool resources as well as set up and connect projects to the right producing entities. There are only 3 criteria that must be met: 1) It's made By, For & About Queer Women; 2) It's quality & entertaining; and 3) It has not been seen before.
Further, we are looking for diversity. "Same Rights. Same Fight. NCGF is determined to support all marginalized groups that suffer from inequality, prejudice, and discrimination, and to raise and amplify all the colorful and diverse voices that make up our LGBTQ+ community. NCGF stands in solidarity with all who seek racial equality and justice, affirming that All Black Lives Matter."
Putting passion into action, CONN is proud to be an active community collaborator teaming up with some of the top LGBTQ players in Arts & Entertainment including OML, Tello Films, LesFlicks, Outtake Voices, Sallyanne Monti and Nicole's Creative Producing Partner, Lissa Forehan, to name a few.
These groundbreaking pioneers in the LGBTQ entertainment industry are dedicated to advancing professional achievement for lesbians working in all areas of film, video, and other screen-based media to help promote and raise queer women visibility in films/TV & on the web, whether in front and/or behind the camera.
"At OML collaboration has always been in our DNA," comments Shirin Papillon – Owner/Founder OneMoreLesbian.com "We pride ourselves on having turned the majority of our competitors into collaborators and partners. We believe this is the spirit of Nicole Conn Films Global – that we; filmmakers, content creators, curators, distributors, publishers, etc., will be stronger together."
Nicole Conn has been an inspiration and an example for all filmmakers to follow your passion and tell your stories. Her films were the entre for most of the community who was so hungry for films when there were few and far between. We are so excited to combine forces to grow this genre!" says Christin Baker, TELLO FILMS, whom Nicole Conn Films is teaming up with to co-produce "The Lesbian Dating Show."
A pioneering filmmaker and an iconic figure in the LGBTQ community, Nicole Conn is known not only for having paved the way for lesbian-themed cinema with her cult classic, "Claire of the Moon" but for her acclaimed features "Elena Undone" (which boasts the longest screen kiss in cinema history), "A Perfect Ending," and "little man", but also for opening the door for queer female filmmakers.

curve
Tags: Nicole Conn,