Reebok's 2020 Pride Campaign Spotlights 5 LGBTQ+ Activists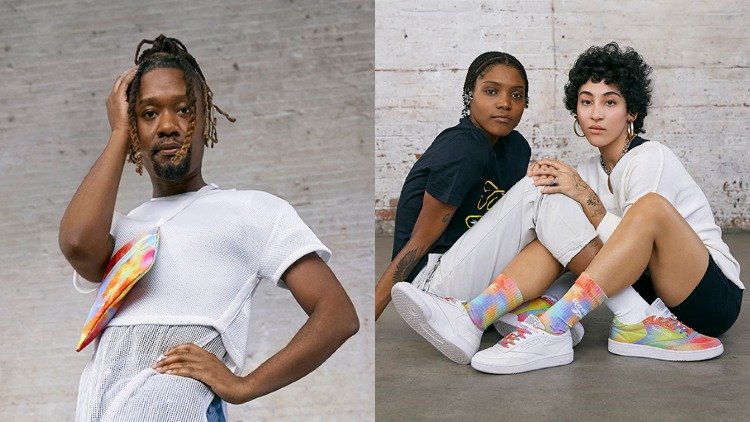 For their 2020 Pride campaign, Reebook has spotlit a group of LGBTQ+ activists and commissioned a set of letters from their community.
Titled the "Proud Notes," the new project highlights the stories of five different activists all working in their own ways to help queer and trans communities. While Twiggy works with youth experiencing homelessness, Wazina works at the intersections of queerness and faith.
"I think one thing that I'm really proud of that and I hope that the impact that I'm making is there's no wrong way to be queer," Wazina says in a video in the campaign. "There's no wrong way to be a person of faith if you are, it's okay to not be of faith. There's nothing wrong with you."
As an aspect of the campaign, all of the activists read off letters written to and about them by members of their community, reflecting on their impact.



"I remember you at 17 when you entered my life," Twiggy reads. "Bright-eyed, hungry to give more, to be more, to be the intersections of young, Black, gifted, especially in spaces where queerness is often seen absent of color." June says that her work advocating for trans folks came out of necessity.
"You're an inspiration to me, not because of who you are by chance of birth or environment or identity," June reads from a letter. "We deserve to be here, to be everywhere, and we're telling not asking."
The campaign comes alongside a new "All Types of Love" collection that includes both footwear, apparel, and accessories done in rainbow colors. While there are no new footwear silhouettes, classics like the Classic Leather, Nano X, and Instapump Fury are all included. The apparel includes crop tops, t-shirts and shorts. Prices range from $25 to $120.
"With a lifelong mission of transforming the lives of others through fitness and wellness, we pride ourselves on celebrating and promoting the figures of this generation who are making the world a more inclusive and welcoming place, Matt Blonder, Vice President of Digital Brand Commerce at Reebok said in a release. "Inclusivity is at the core of Reebok's ethos, and we are so proud to shine a light on individuals who are continuing to push boundaries with bold creativity, fearless passion, and unique perspectives."
The company is also making a donation of $75,000 to the It Gets Better Project in tandem with the efforts.

out