San Francisco's historic 50th anniversary Pride parade has been cancelled because of coronavirus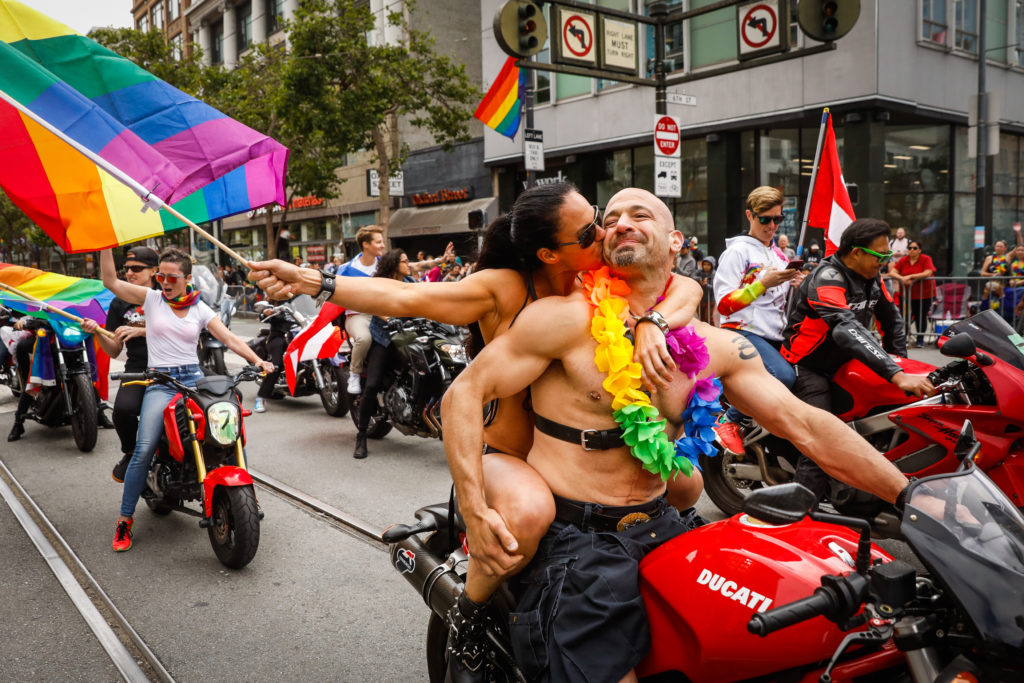 San Francisco has cancelled what would have been its 50th anniversary Pride celebration due to the coronavirus pandemic.
Attracting upwards of 1 million people, the historic parade is the biggest LGBT+ event in the US and one of the largest in the world. This will be the first time it has ever been cancelled since it began in 1970.
Originally scheduled for June 27-28 with the theme "Generations of Hope", organisers had hoped to postpone until later this year but were forced to cancel as coronavirus continues to spread.
"This was not a decision we arrived at lightly – we are sincerely heartbroken," Fred Lopez, the executive director, told the Guardian.
"But what it came down to is that the wellbeing of our community is always going to be our top priority."


Carolyn Wysinger, president of the Pride Board of Directors, said organisers feared the parade becoming a "ground zero" for coronavirus spreading throughout the LGBT+ community.
"We had to really keep the health and wellbeing of our community in mind," she explained.
San Francisco Pride typically attracts over a million people to the city (Justin Sullivan/Getty)
California has reported 23,338 confirmed cases of coronavirus and 758 deaths, although experts believe the real number is significantly higher than the official tallies.
On Tuesday California's governor Gavin Newsom said that it is unlikely mass gatherings of more than 100 people will be safe until after a vaccine is developed, which could be more than a year from now.
The continuing uncertainty has meant that more than 100 Pride events around the world have been postponed or cancelled, including LA Pride, Boston Pride, London Pride and Singapore's Pink Dot Rally.
San Francisco Pride said it will join a constellation of Pride organisations worldwide in a "Virtual Global Pride" on June 27, and will announce digital events in the coming weeks and months.
"We hope to still find ways to offer a sense of unity at this time of being separated physically," Lopez said.

pinknews
Tags: Gay Pride