The Girl King – Her Bedtime Companion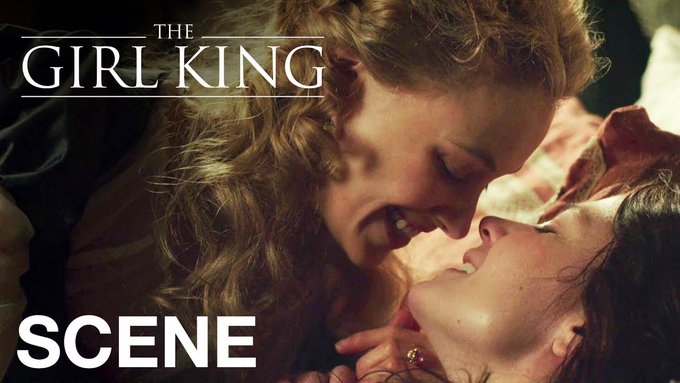 Raised as a prince under a conservative Lutheran court, Queen Kristina grows up with ideas for modernising Sweden and bringing an end to war. Kristina begins to rule at the age of 18 and is quickly faced with choosing between her country, a new male suitor, her people and her religion. However, she chooses not to marry and anoints Countess Ebba Sparre to be her Bed Companion, with whom she explores her lesbian desires. Fighting for her country she chooses to take control of her destiny and freedom.
THE GIRL KING is the captivating new feature by Finland-born filmmaker Mika Kaurismäki (MAMA AFRICA, ROAD NORTH), one of world cinema s most versatile and acclaimed talents. The English-language film is a depiction of several years in the life of the 17th century Queen Kristina of Sweden, the Girl King. Born in 1626 and queen by the age of six, Kristina was the most famous woman in the world during her lifetime and remains a controversial figure in Sweden to this day and one of the most influential and fascinating figures to have graced European history.


oml
Tags: lesbian movies