Lesbian rapper God-Des gives hope to dreamers in her new single "Wasting Time"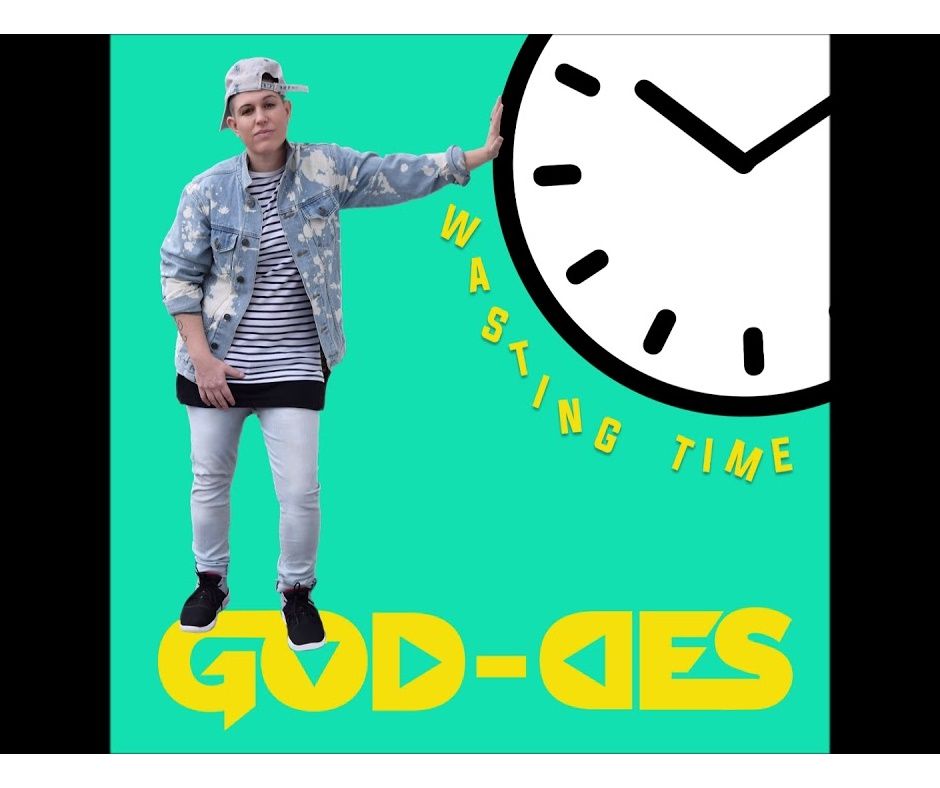 n her new single "Wasting Time", lesbian rapper God-Des reminds us that the most important thing in life is to believe in your dreams, even the craziest.
Perhaps you discovered God-Des when she appeared with her sidekick She in "The L Word" season 3 final episode in which they performed "Lick It". After several radio broadcasts of their songs and international recognition, God-Des had the opportunity to tour with Macklemore.
Here she is again solo with a new track entitled "Wasting Time" through which the lesbian rapper wants to give hope to others. It's a feel-good hip-hop anthem for world-weary dreamers everywhere.
"It's about having a really big dream and how hard it is to reach that when you still have to survive in the world," she says. "Life kind of smacks you in the face over and over, and there's this constant back-and-forth between procrastinating and trying to get back that motivation from when I was younger."
She continues: "I just want people to know that even if it's hard to accomplish your dream, and it takes a ton of time and patience and drive, that's no reason for you to stop. No matter how long you've been trying and how long it takes, you've got to just keep going."
In this song, we find what we like about God-Des namely her affinity for '90s hip-hop and her flow.
For "Wasting Time," she teamed up with queer artist Bitch to create the arrangements. They include Bitch playing the violin, accompanied by God-Des' 14-year-old niece who plays the cello, and Greg Kramer on trombone.
This arrangement of rope and copper refers to the rapper's childhood. Her mother played the violin and her father was a trombone teacher at the University of Michigan.
In fact, God-Des learned to play violin and cello before becoming passionate about percussion and then developing her fluid and efficient flow.
"At the time there weren't many gay people who were out in pop culture, and certainly not in hip-hop," God-Des recalls. "I felt like our community needed a voice, so I basically started reading my diary out loud and putting it to music."
Check out the music video for "Wasting Time", God-Des' new single in which a community gathers to support one of their own:





Note that TelloFilms made a great documentary about the performance of God-Des & She in "The L Word". Here is the trailer:




lezbelib