Director Céline Sciamma to release lesbian drama "Portrait of a Lady on Fire"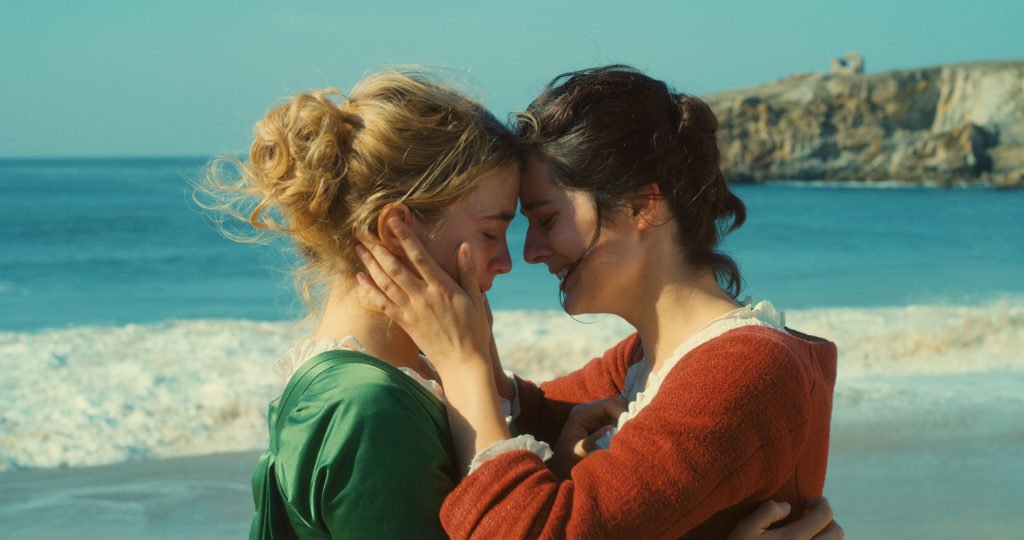 Director and writer Céline Sciamma and her partner actress Adèle Haenel are back with a new lesbian romance called "Portrait of a Lady on Fire".
"Portrait of a Lady on Fire" is a historical drama set in Brittany, on the northwest coast of France, in 1760. Marianne (Noémie Merlant), a painter, is responsible for painting a wedding portrait of a young woman, Héloïse (Adèle Haenel), to introduce her to her potential husband. Héloïse had previously refused to be photographed because she didn't want to get married. Marianne will use a ploy to gain the trust of her subject to observe her model by day to paint her in secret at night. But Marianne had not planned to fall in love with Héloïse.
"When I discovered the work of these forgotten women painters, I felt great excitement and sorrow too," Céline Sciamma said in a press release. "The sorrow of the total anonymity of these works condemned to secrecy. Not just because of the realization of how the history of Art has made them invisible, but also because of the consequences: when I look at these images, they disturb me and move me above all because they have been missing from my life."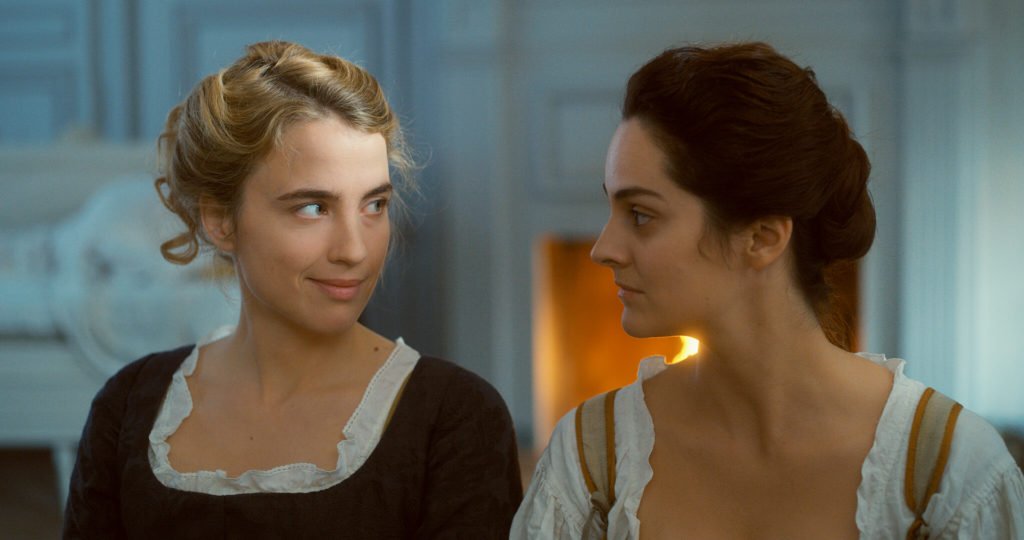 I am a big fan of Céline Sciamma's work. I loved "Water Lilies," about the first love of a lesbian teenager, which had met with enormous success in 2007 and in which we discovered the actress Adèle Haenel. I also liked "Tomboy", a film that, as the name suggests, is interested in gender in teenagers. You can read a review of "Tomboy" on our website here: "Tomboy" by Céline Sciamma.
I am also a fan of actress Adèle Haenel. She received a César award (equivalent to the Oscar in France) for Best Supporting Actress in 2014 for her role in the film entitled "Suzanne". It was during this ceremony that Adèle Haenel came out by publicly declaring her love for her partner Céline Sciamma. A year later, she was again awarded for Best actress for her role in "Love at First Fight" by Thomas Cailley.
In an interview, Céline Sciamma said that she had written "Portrait of a Lady on Fire" for her lover Adèle Haenel.
The movie premiered on May 19, 2019, at Cannes International Film Festival. It will be released on September 18, 2019, in France under the original title "Portrait de la jeune fille en feu", it will be released in Spain and Poland in October, and in the United States on December 6, 2019, under the title "Portrait of a Lady on Fire".
Here are some excerpts from the film:




lezbelib
Tags: lesbian movies