Police used tear gas on LGBTI protesters at Belgian Pride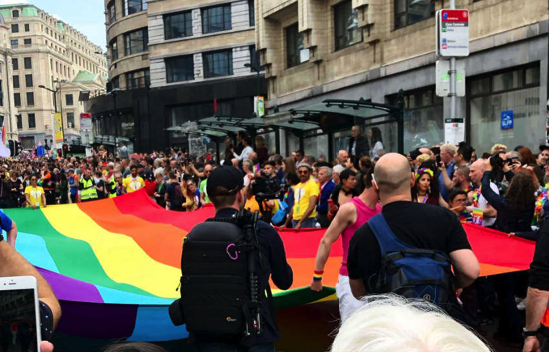 Pride celebrations took over Brussels Saturday (18 May) for the annual Belgian Pride.
A 100,000-strong crowd flocked to the capital of Belgium to take part in the 24th parade.
Belgium is one of the most advanced countries in Europe in terms of LGBTI equality. It is, in fact, the second country in the EU for acceptance and LGBTI-inclusivity. The country legalized same-sex marriage in 2003.
Protesting at Pride
According to RTBF, a group of 40 people tried to block the parade from going ahead. They were holding banners reading 'Reclaim the Pride'.
Protesters were complaining about the presence of police officers at Pride. As the group tried to reenter the parade, police used tear gas and pepper spray on them.
'We're protesting against the lack of political action and the uncertainty for the LGBTI community and all sex workers,' protesters explained.
Manifestants were also blocked as they were expressing their outrage at a New Flemish Alliance's van passing through. N-VA is a nationalist, conservative political party in Belgium, founded in 2001.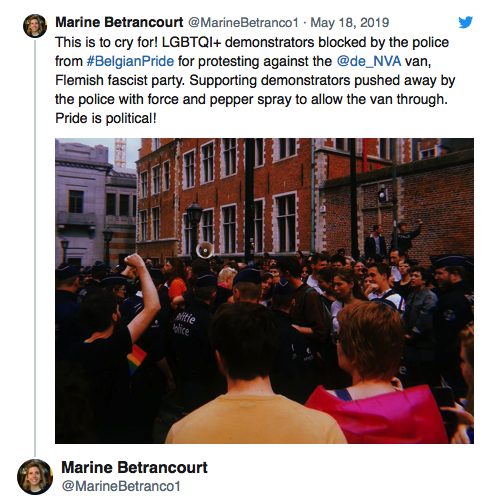 Belgian Pride focused on intersectionality
The focus of this year's Belgian Pride was intersectionality.
'Intersectionality is a reference to the Stonewall riots of 1969 in New York. It was exactly 50 years ago now,' explained Cyrille Prestianni, Belgian Pride director.
'The riots marked the start of a fight that all LGBTI people are still fighting today,' he also said.
Prestianni further explained that Pride shouldn't be all about celebrations.
'This is not just a party, but it's a demonstration as well. We party today as it's the only day we are absolutely free to do what we want.'
He furthermore added: 'In Belgium, there are still attacks against the LGBTI community and we need to highlight that. That's what we're saying today, that we're here and we'll always be here.'

GSN
Tags: Gay Pride