Ralph Lauren features same-sex couples in new ad campaign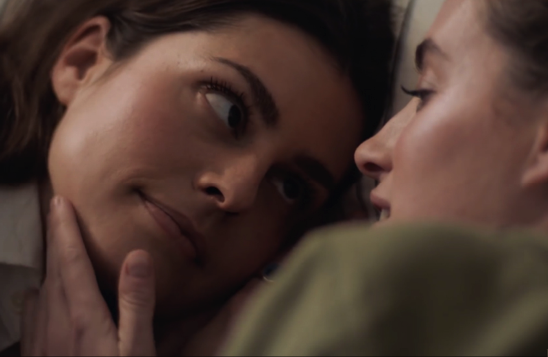 An image of one of the same-sex couples featured in the recent Ralph Lauren ad



Ralph Lauren has become the latest designer brand to include LGBTI representation as part of its marketing.

The clothing group has featured same-sex couples in a new ad as part of its latest marketing campaign.

The ad, titled 'Family is who you love' and celebrates diversity in families and relationships, is part of the Polo Ralph Lauren Spring 2019 campaign.

A spokesperson for the company says this is Ralph Lauren's first marketing campaign to feature same-sex couples AdAge reports.

The campaign will also include outdoor, print, digital and social marketing.
'Family is who you love'

The new ad features a group of diverse families and couples, while a series of voice-overs from the people profiled discuss the meaning of family.
None of the people featured in the ad are paid actors, and all were filmed among their real families.
'We live in a world where the meaning of family is bigger, broader and more personal than it has ever been before,' Jonathan Bottomley, Ralph Lauren's chief marketing officer said in a statement.
'We believe that family is one of the most positive forces and powerful unifiers for all of us today,' he added.
Increasing LGBTI representation in advertising
There has been a noticeable shift from numerous companies to include LGBTI representation in marketing campaigns.
Ralph Loren follows in the footsteps of companies such as fellow clothing retailers, Gap, jewelry company, Tiffany & Co., and finance group, Wells Fargo, all of whom have featured same-sex relationships in their ad campaigns.
David's Bridal, of biggest bridal companies in the US, also ran a TV ad featuring a same-sex wedding in January.
Some companies which haven't adapted to include LGBTI representation have suffered.
In November 2018, Australian wedding magazine, White, announced it would shut following backlash for refusing to include same-sex weddings.
In the third quarter of 2018, Ralph Loren increased its marketing investment by 18 percent compared to the previous quarter. The third quarter also saw a 5 percent rise in net revenue, to $1.7 billion.
The 'Family is who you love' campaign was created internally by the clothing group. It will run from April through to June.

GSN
Tags: same-sex couple