Wanda Sykes opens up about how Ellen helped her parents accept her sexual orientation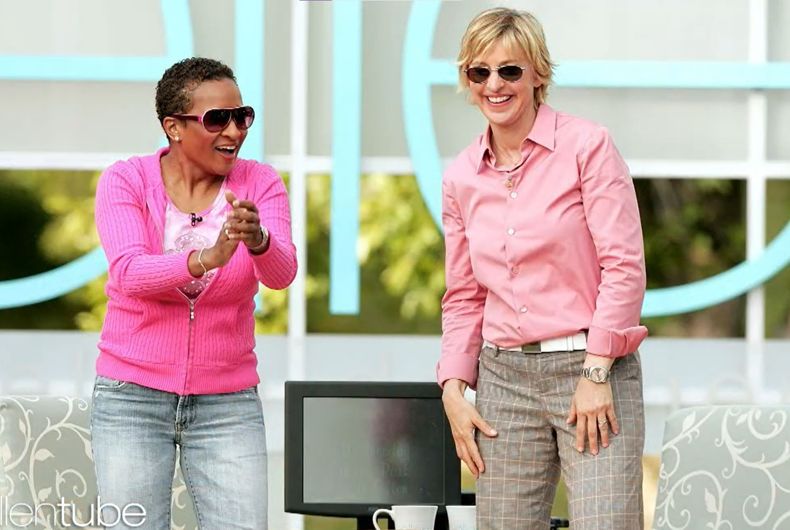 Out comedian Wanda Sykes opened up about how Ellen helped her come out to her parents.
Sykes was on Ellen's show today – no surprise, she's been on every season and appeared on the show 39 times – and she said that she didn't know how to feel about Ellen's show ending after 19 seasons.
"You know, you're just iconic, and the whole community just appreciates you because you took the blow, man," Sykes said, referring to the controversy and attacks Ellen faced in 1997 when she came out on her hit sitcom, which was canceled shortly after. "You were the first one to really be out-out like that and it helped so many of us."
She then explained how her work with Ellen helped her parents process her own coming out.
"It just helped with my parents," Sykes said. They liked Ellen and Sykes said it was "their friends coming up to them and saying, 'Oh my God, we love Ellen. We love when Wanda's on Ellen'" that helped them accept her own identity.
"It makes a difference. You made a big difference."

lgbtqnation
Tags: Ellen Degeneres,, Wanda Sykes