Eye To Eye: Portraits of Lesbians is available now for pre-order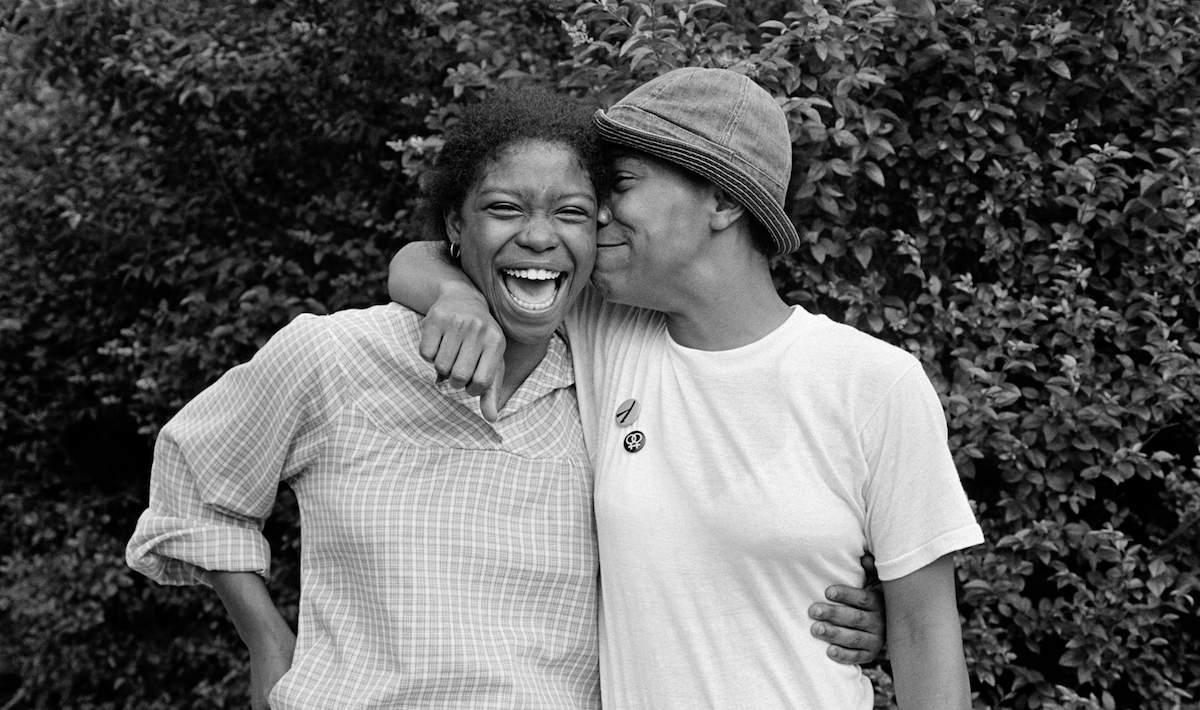 One of the most revolutionary and ground-breaking books of our time, Eye To Eye: Portraits Of Lesbians by JEB (Joan E. Biren) is set for re-issue next month. Originally self-published by JEB in 1979, it documented intimate moments between lesbians of all ages and backgrounds as they encountered day-to-day life. Each page showcases the beauty and resilience of lesbians as they work, play, raise families, fall in love and shape the world as we know it today.
A queer visual history, it was the first known openly photography book of lesbians, by a lesbian, to be published in the US. It's the perfect book to have on your shelf or coffee table this LGBT History Month and beyond as it shows how the lesbian community forged its very own path for the future. As the press release puts it, it was "more than just a book, it was an affirmation of the existence of lesbians that helped to propel a political movement."
Photographer JEB has been recognised internationally throughout her career as a documentary artist and activist. Since 1971 she began chronicling the lives of the LGBTQI community through her books and award-winning films. Now in her 70s, she plans to never retire from social justice activism. Although she frequently tries to, she still hasn't retired from photography and filmmaking either.
Speaking of the book and its impact Alison Bechdel explained: "The women in these portraits were some of the first dykes I ever laid eyes on, and the book felt like a lost family album."
Priscilla and Regina. Brooklyn, New York. 1979
The original images were accompanied by writings and personal stories from acclaimed authors including Audre Lorde and Adrienne Rich. Because of the discrimination against lesbians at the time, it was a bold decision by the women pictured in the book to agree to have their names printed and faces recognisable.
Now re-printed for the first time in 40 years, Eye to Eye is a faithful reproduction of a work that still resonates today in the queer community all these years later. This brand new hardcover edition will feature additional essays from artist and writer Tee Corinne, former World Cup football player Lori Lindsey, and photographer Lola Flash.
Lori and Valerie. Washington, DC. 1978
Photographer JEB exclusively told DIVA: "A photographer's work is to see things; we are professional see-ers. Usually, we see what we look for and so our seeing actually becomes selecting. We choose the people, the settings and the situations that we transfer to film from among all the possible images in the world around us. I've chosen the images that best express to me the strength, beauty and diversity of Lesbian women. I believe our will to survive and our love of life are powerful. I have tried to convey some of that energy through these photographs."
Eye To Eye: Portraits Of Lesbians is available to pre-order from 23 February and set for release from Anthology Editions 23 March.


Divamag