"I was outed by a local paper": Musician Anita Gabrielle tells her story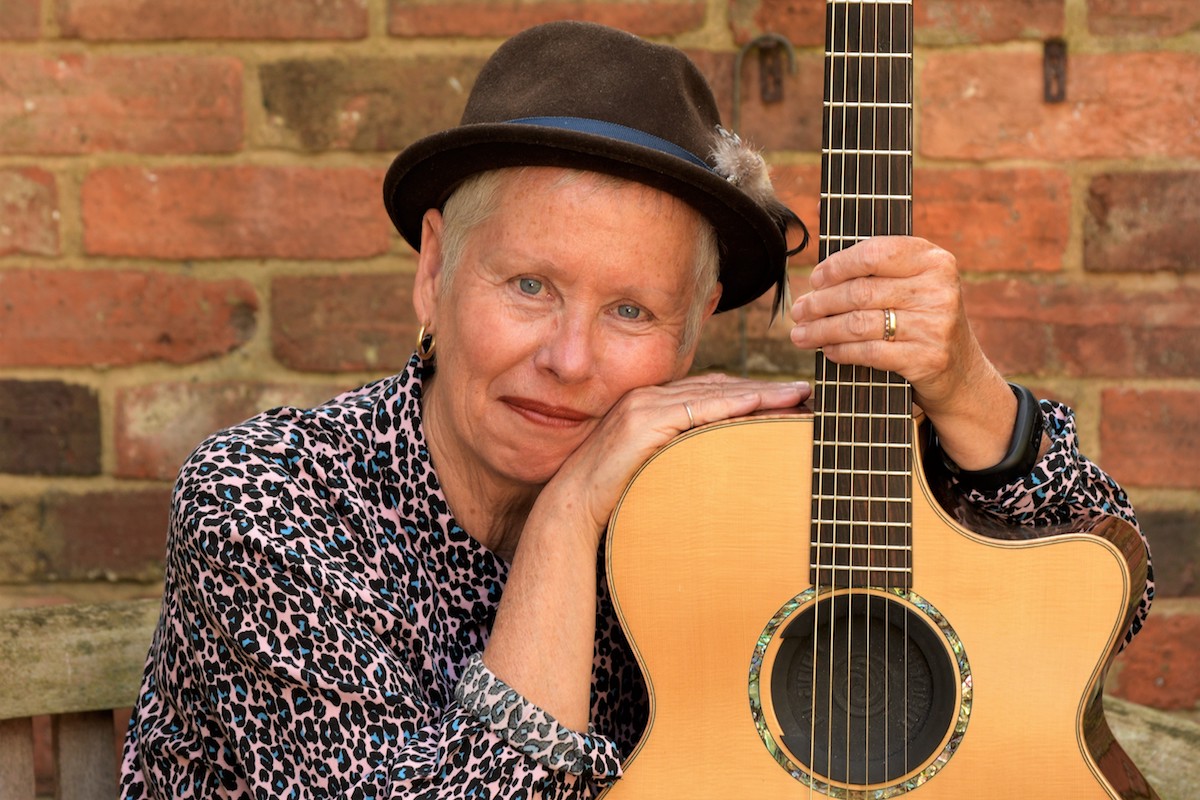 started writing songs when I was 14, in 1968. My brother, Michael, had bought me the first record of a young unknown singer-songwriter called Joni Mitchell and my life was changed.
Coming from a working class background, the idea that I could ever make a living as an artist was far from my mind. I needed a proper job, so I trained as a teacher.
It was at college during my training, 1972-75, that I began to fully realise that I was a lesbian. Coming out was a horrendous experience. I was asked to leave the flat I lived in by the girls I shared with, the college wouldn't provide accommodation for me and I ended up sleeping on a park bench because I simply had nowhere to go. Fortunately, the local gay community rallied round, found me somewhere to live and I managed to qualify. It was the help of others that got me through.






In 1980, I helped form my first band, The Crew. The bass player, Chris, and I were partners at the time. Women playing electric guitars and rocking out was still fairly unusual and I felt inspired by bands like the Slits and Delta Five.

Within months, the band had won music paper Melody Maker's annual rock competition and we got a lot of publicity, not least being outed by a local paper. It felt like our music played second fiddle to a salacious interest in our lives, and that felt uncomfortable. Again, it was those networks of support that got me through.

Later that decade, my dear brother Michael and I worked together making music for an all-women group I formed, ZeNaNa. We were the forerunners of bands like Little Mix, Girls Aloud and the Spice Girls, taking strong female characters from history to create our image.









I took the image of the great warrior Boudicca, and Ruth and Penny – the two other performers in the video who are still my friends – chose their strong women to emulate.

Fast forwarding, when my beloved brother was diagnosed in 2020 with Parkinson's disease, I wanted to do something positive to help. Understandably, the difficulties that have arisen for everyone in the pandemic have meant that resources and money have poured into fighting Covid-19, leaving other charities struggling to find money. I wondered if I could do a little to help and the idea of making an EP of new songs to raise money for Parkinson's UK came to my mind. How could I do it though, with the technological limitations of my 1990s eight-track?






Fortunately, I knew a local producer/musician and we devised a way of me recording my guitars and vocals on my old system, converting them to .WAV files and sending them to him to work with. The result was my EP Just Neat. I was thrilled when singer-songwriter and old friend, Amy Wadge (writer with Ed Sheeran, Camila Cabello and many others) offered to play piano and sing on a song on the EP titled Best Friends.




Throughout my life, I have always believed that the "personal is political" and have marched for abortion rights for women in the 70s, against Clause 28 in the 80s, knitted a Pink Pussy hat to march against Trump in 2017 and, more recently, campaigned for WASPI (Women Against State Pension Inequality). My latest single release from Just Neat is I Want To Go Outside Again (Let's All Dream). The song considers the impact of this pandemic.






This track focuses on my hope that a better and more just world will emerge from the struggles we are currently experiencing. If we have the good fortune to come from a loving family and/or have good friendships, perhaps a great partner and are part of a caring community, we have so much! That's certainly what inspires me and continues to get me through.

You can help Anita Gabrielle by donating to her Just Giving page to raise funds for Parkinson's disease here.

Divamag