THE CITY WAS OURS, radical feminism in the seventies.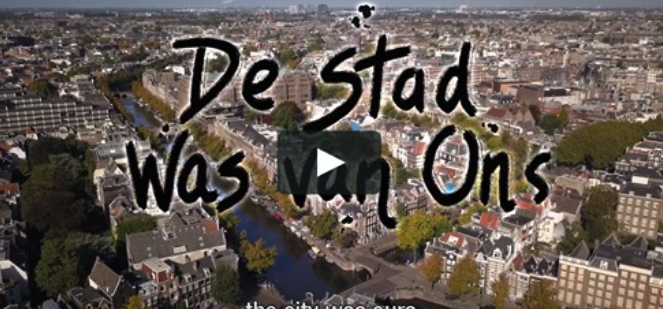 The lesbian movement in the Netherlands came into full force in the 1970's. It was a driving force within Dutch feminism. The lesbian movement went beyond participating in awareness groups, demonstrations and squats. They were at the forefront of activist movements such as Purple September and Lesbian Nation. Beyond this, they were responsible for opening women's cafes, bookstores, started magazines, archives, print shops, a film collective, a fund to finance women enterprise and initiatives and much more. Some of these initiatives would grow into global organizations such as Cinemien and Mama Cash.
It is safe to say the lesbian movement caused a radical cultural shift.
From one day to the next, city walls were plastered with abstruse slogans such as "she's coming" and "we love the moon". Public festivals were organized, films were made, squats were planned and carried out – everything was changing, society was redefining itself.
Netty van Hoorn has caught this cultural paradigm shift in a beautiful documentary feature using historic photographs and film material and interviews to create a breathtaking film.


Watch it at APARAT
Or watch it at MIXDROP. Please be patient and let the video load.
TO DOWNLOAD: play the video, click right and save as...